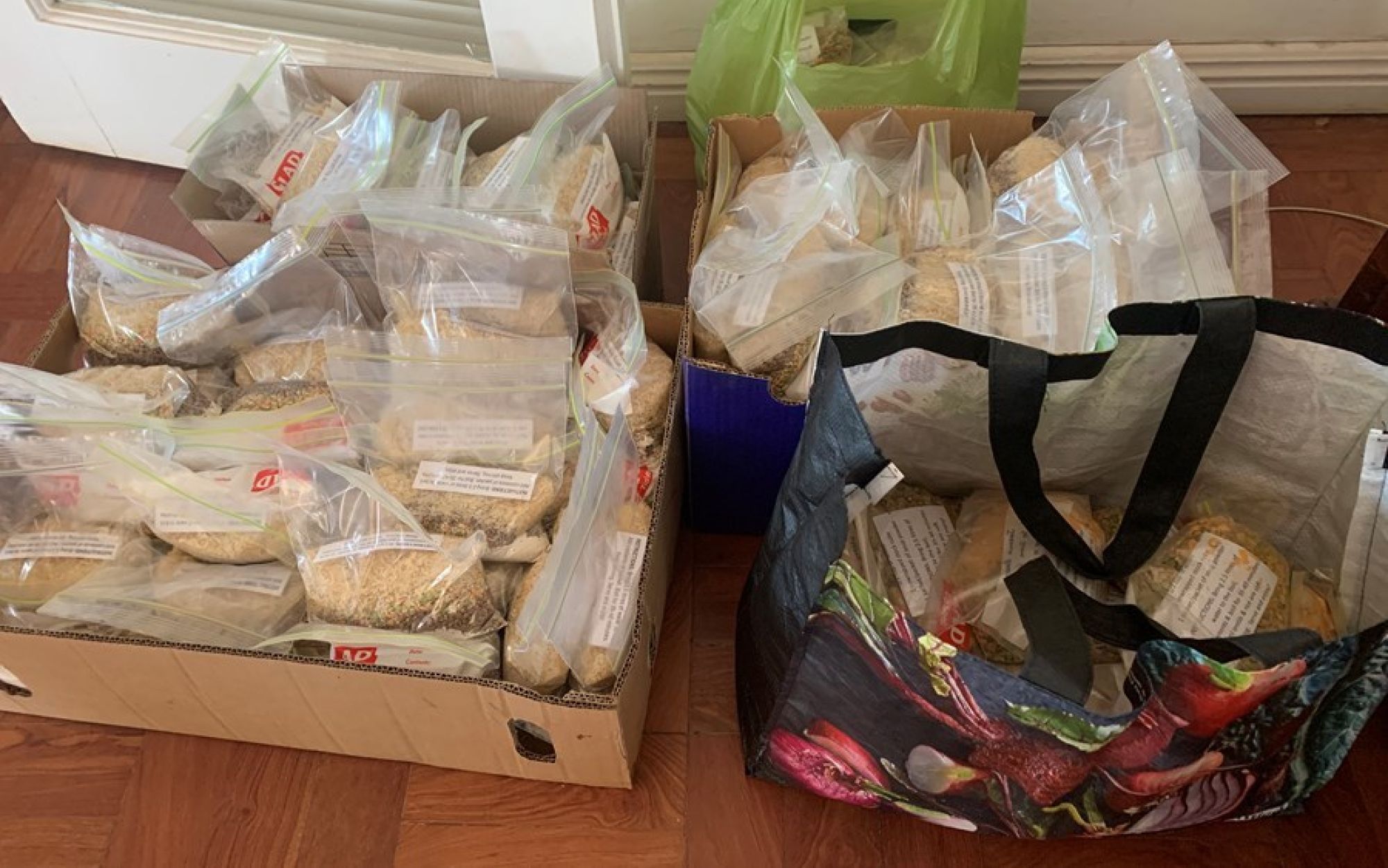 Uncharted times like these bring with them varying degrees of hardship, inflicting much more adversity on some than others.
In light of this, Barker Unite set out to find an initiative to support during lockdown that would help lighten the load on those less fortunate.
The challenge was to find an initiative that would allow people to participate safely and from within their homes, ensuring a quick and seamless drop-off at the office. And luckily, we have discovered just such a project.
There is a small, yet influential, group of people creating meal packets and dropping them straight off to people in Thembisa who are struggling for food right now.
Have a look below to see how these meal packets are made and how you can contribute: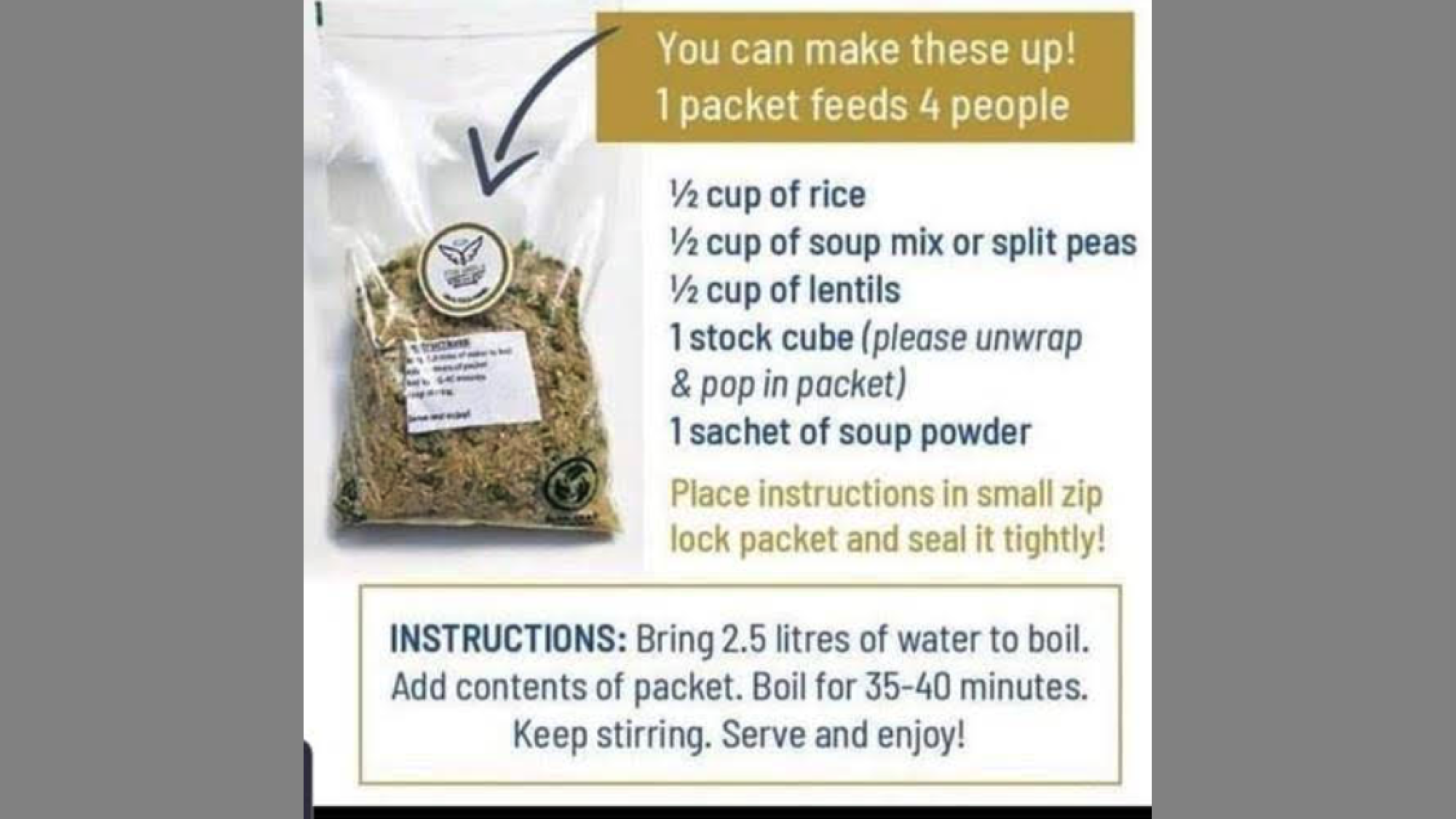 If you would like to participate, here's HOW:
Prepare the entire packet (above) at home. Drop it off at our office in Rosebank. These will be collected from the office and delivered to the group implementing the packet drop-offs
Alternatively, shop for any of the packet components you are able to provide and bring these to the office. These will then be collected from the office and used to prepare the required packets
To-date, the team has made over 200 packs with some extra bags of lentils, soup mix and rice in addition. Each pack feeds 4, so that adds up to over 800 meals.
Should anyone wish to contribute to this initiative, but finds themselves unable to get into the office, please let us know, and we will be more than happy to make a plan for you.
Acknowledging acts of kindness
We also want to take this time to salute and thank all those doing their share bit to give back to those in need. There have been numerous stories and acts of kindness displayed by South Africans and businesses over the last couple of months which include:
Proctor & Gamble (P&G) South Africa who recently donated R2.5 million worth of health and hygiene products to the Presidency for Women, Youth and Persons with Disabilities for distribution to those in need during the COVID-19 pandemic
The South African Rugby Legends Association (SARLA) joined forces with Richmark Holdings and Tightline Fisheries to distribute food parcels and 20 tons of potatoes to communities in need in KZN. Tightline Fisheries provided Joint Aid Management (JAM) and the potatoes, which were duly distributed by the team
During the lockdown, Sidewalk Specials has been helping the poorest of the poor animals. They have been visiting the communities in De Doorns, to assist the families with food, medicines, adequate shelter and warmth and to provide proper collars and leads. The organisation delivered 600kg of Hill's Pet Nutrition food alongside tick and flea treatments, dewormers, antibiotics, kennels and beds. In addition, they educated owners and removed dogs for sterilisation at Vetpoint.
It really is incredible to see the amazing efforts made by so many compassionate individuals and groups striving to make a difference in these onerous times. It just goes to show, that we truly are #StrongerTogether.
We wish you and your families all the best and hope you continue to stay positive and safe. Remember, we are here for you.
Warm regards
The Barker family