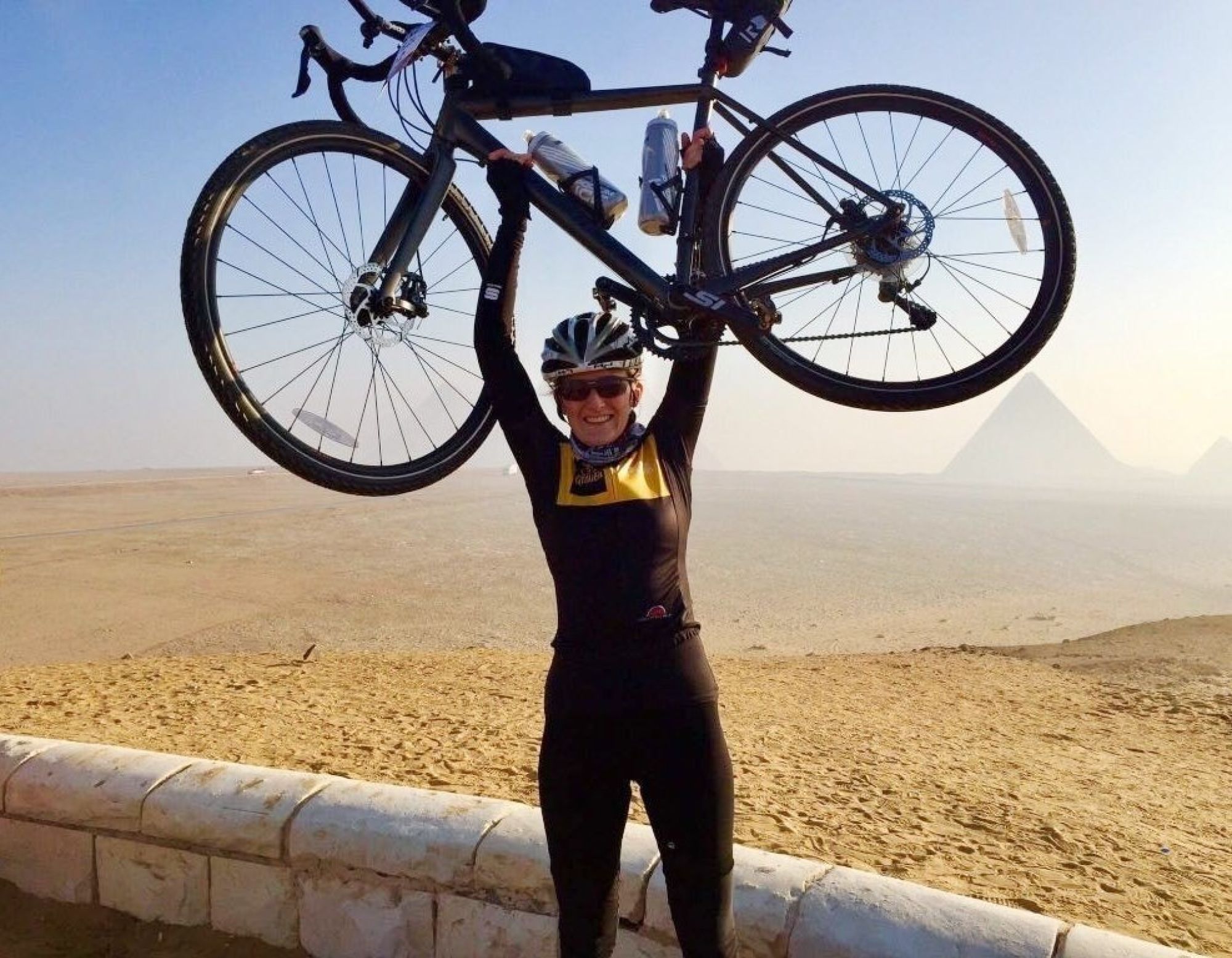 If you are an avid reader of the Barker Insurance Brokers newsletters, you will know that we love doing good and giving back; we love bicycles and we love people doing good things with bicycles.
On the 4th January 2018, Steph Barker flew out of OR Tambo International airport on route to Cairo, Egypt with two barrel bags, a bicycle and lots of enthusiasm for the epic journey that lay ahead. Steph's fascination for allowing oneself to experience what lies in-between A and B instead of teleporting between A and B which we all do subconsiously on a daily basis, led her to take on this mammoth task. And what better way to do this than on a bicycle and for a great cause like Qhubeka.
Steph cycled out of Cairo on the 7th January 2018 with the objective of riding from Cairo to Cape Town over the following four months.
Some facts about the ride:
• Start date – 7th January 2018
• The total distance to be ridden - 11370km
• The total number of days it would take – 119
• The total number of riding days – 89
• The total number of rest days – 32
• Average distance to be covered per riding day – 128km
• The number of African countries to ride through – 10 - Egypt, Sudan, Ethiopia, Kenya, Tanzania, Malawi, Zambia, Botswana, Namibia & South Africa
• Current location – Springbok, Northern Cape with less than 500km to go
• Planned arrival date in Cape Town - 5th May 2018
CLICK HERE FOR LIVE TRACKING OF STEPH'S JOURNEY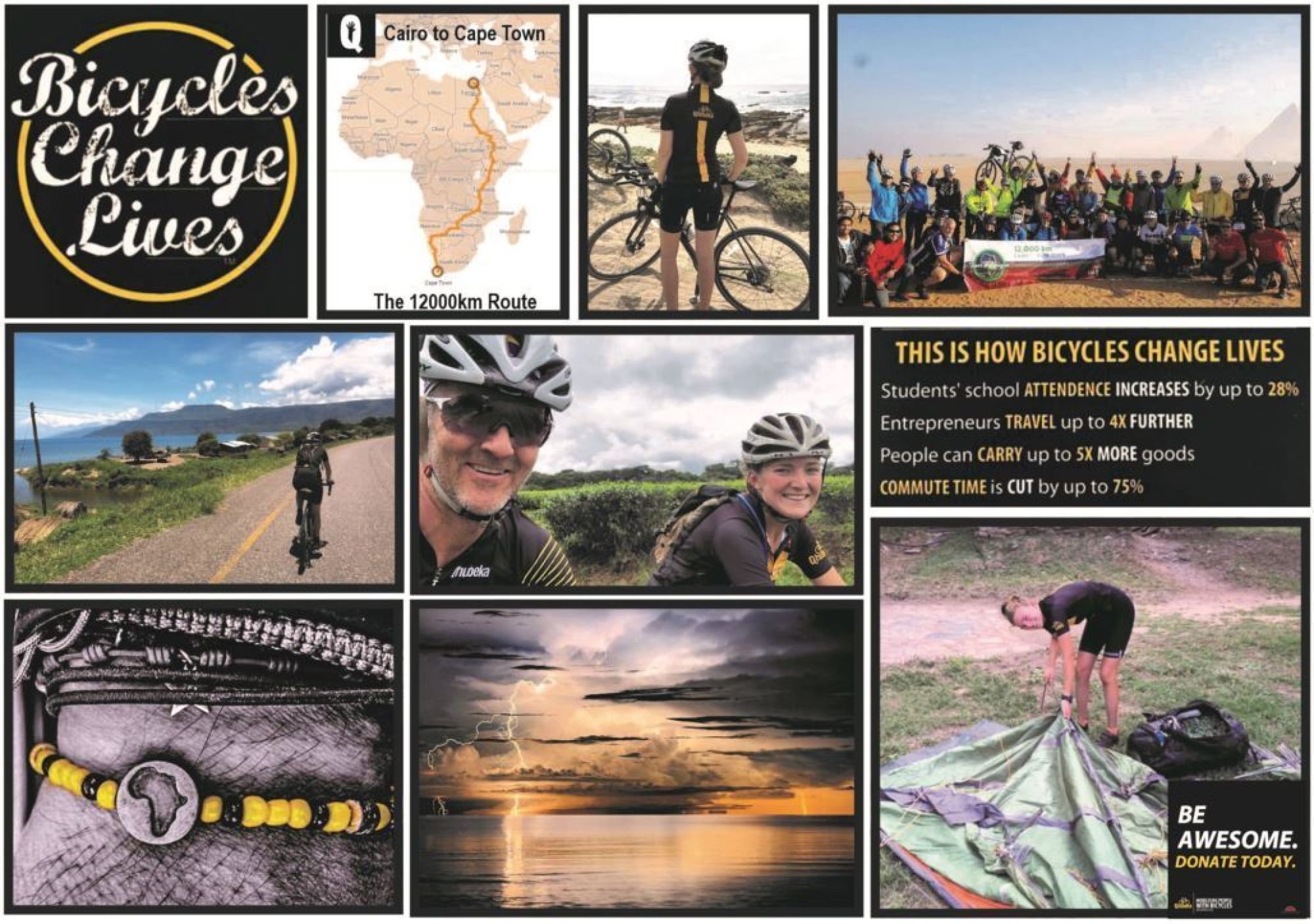 Why Qhubeka Charity…
Qhubeka moves people forward with bicycles. People earn bicycles through their programs, improving access to schools, clinics and jobs. Barker Insurance has been supporting Qhubeka for a number of years and when Steph decided to take on this challenge it seemed like a perfect fit for her to support this charity. For more details you can visit Steph's blog on HERE.
The link to Barker Insurance…
Barker Insurance is a family business where all staff and clients are made to feel part of the family. Steph is the eldest granddaughter to the founding members of Barker Insurance and although she does not work in the business she is part of the Family and at Barkers we back each other to achieve great things.
With your help and support…
As a client of Barker Insurance, you have already contributed to this amazing cause however if you would like to contribute a little more this would go a long way. Steph has raised almost R65,000 to date for www.qhubeka.org and hopes to reach R100,000 by the time she arrives in Cape Town on the 5th May 2018. This will fund 35 Buffalo bicycles for children who walk more than 10km to school daily. If this is a possibility, simply click donate below.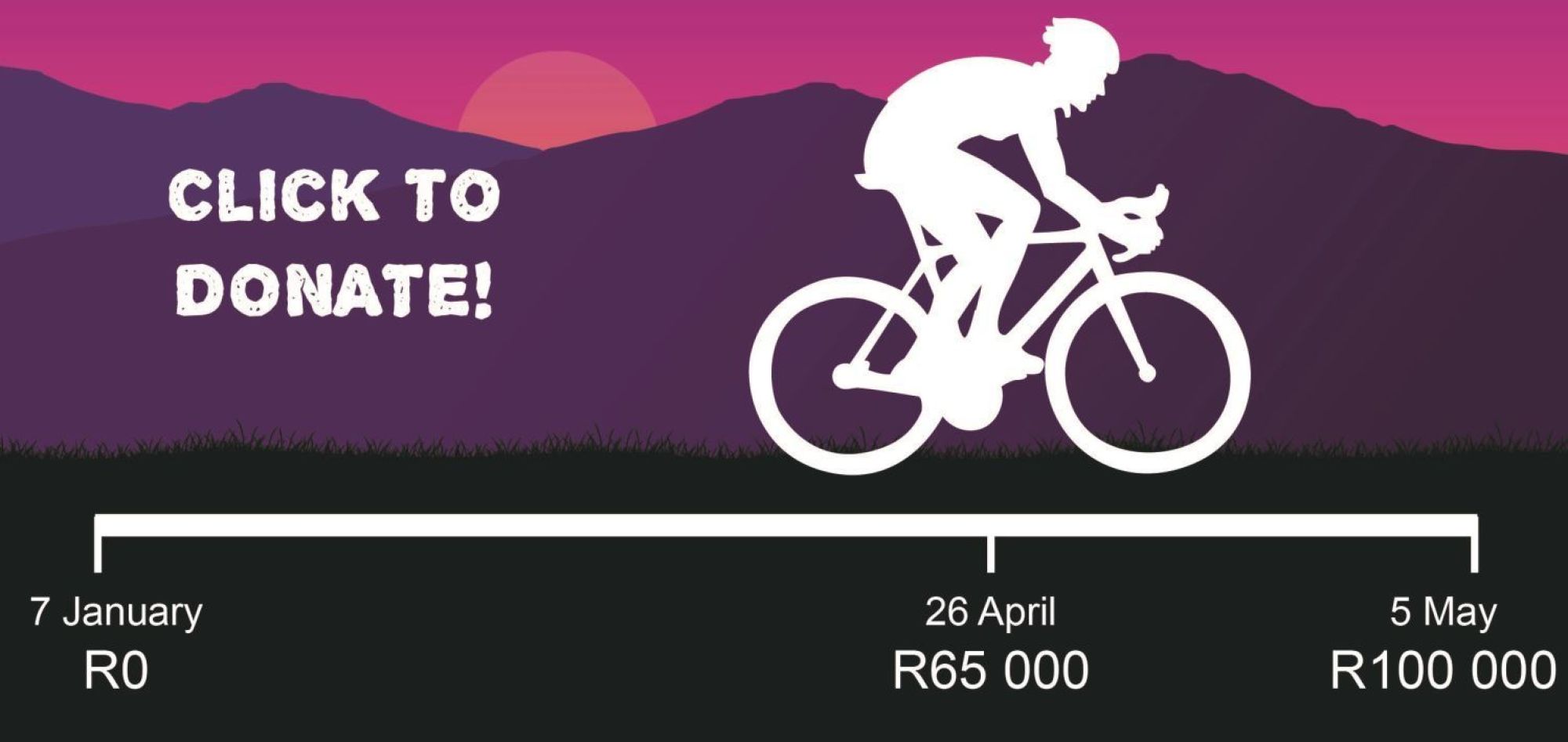 As a special client and member of the Barker Insurance Family we would like to make you feel part of this incredible journey. We have all been so inspired by Steph's courage and determination to even consider taking on such a daunting challenge in the first place let alone actually heading out of Cairo with almost 12000km of "Africa" ahead. We look forward to welcoming her back on the 5th of May!