The Barker-Hollard special offer
With the size and frequency of electrical thunder storms in South Africa and especially in the Gauteng region coupled with Eskom's load shedding, we would encourage you to install additional lightning & power surge protection in your home or business. Power generated surges via your distribution board make up about 70% of the total losses experienced. Barker-Hollard have arranged a special offer for Barker-Hollard clients with Surgetek on their SANS-approved Saltek power surge protection devices. Surge protection requires the installation of a surge protector/suppressor in the distribution board of your home of office. This device protects electrical equipment from spikes in electric currents generated in the power electrical reticulation ONLY. Potential losses arising from surges in data, telephone, cctv etc. reticulation is NOT protected by the installation of these distribution board devices and appropriate data protection devices are required to protect against the data related surges For more information on these data protection devices please contact Paul Van As at Surgetek directly +27(0)726011595.
For select Barker-Hollard clients, distribution board surge protection devices will be offered FREE based on risk profile criteria. To establish whether you qualify for this benefit, please send your requests by e-mail to myrisk@bib.co.za with the following details or contact our offices on 0861 227 537:
Your Name

Barker-Hollard Policy number

Mobile number
Installing a surge protection device can ensure that your home or business is better protected against loss of electric and/or electronic equipment due to lightning and power surges and reduces the possibility of premium increases following a lightning or power surge claim.
Installation
Each client will always be responsible for the appointment of a suitably qualified electrician and for the payment of the installation. You will receive the device(s) from Barker Insurance and proof of installation (photograph & electricians invoice/receipt) will need to be sent to myrisk@bib.co.za within 30 days. Should the device not be installed within this period the device will need to be returned to Barker Insurance. See example of proof of installation below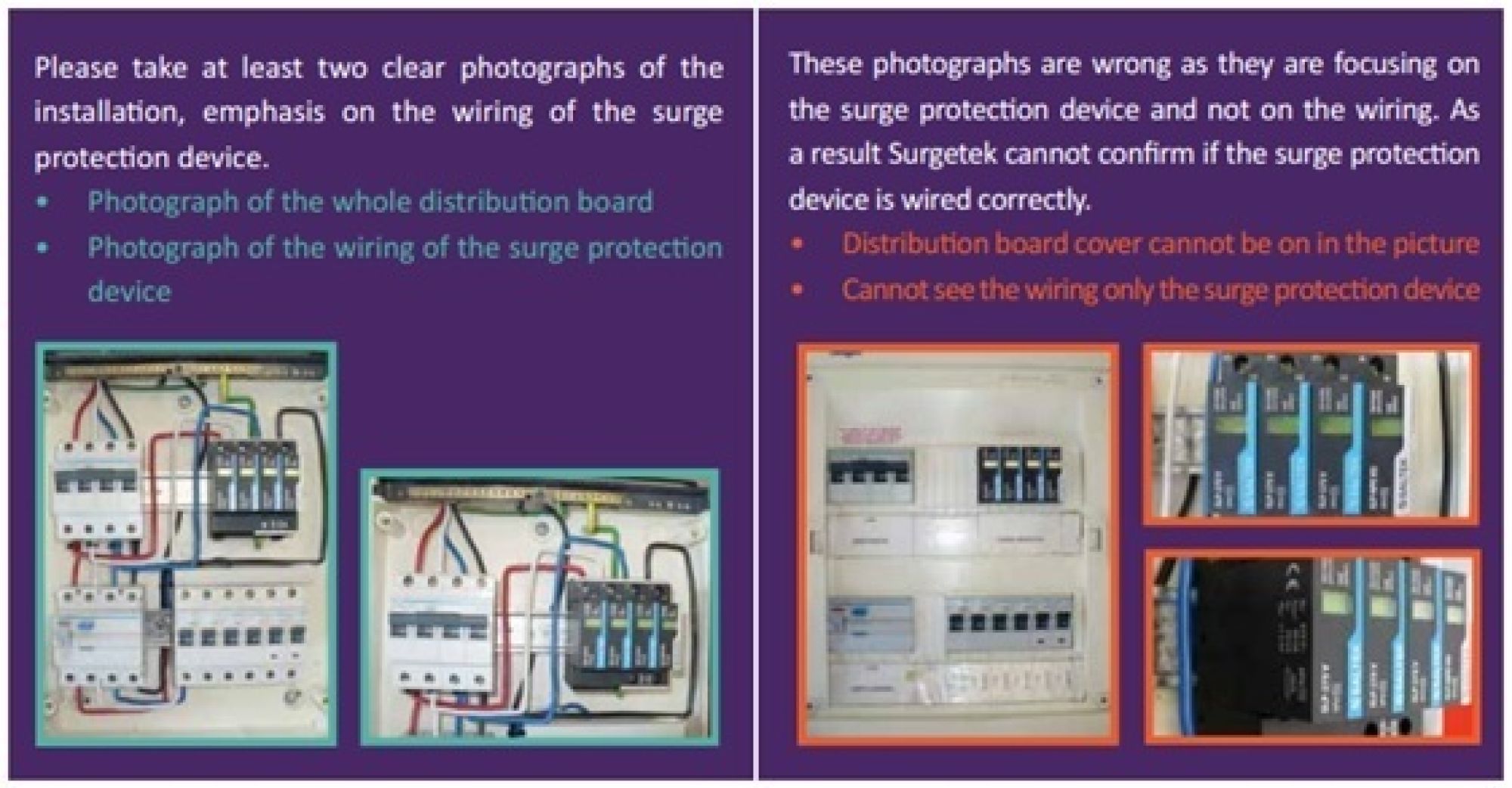 Monitoring surge protection devices
Once devices are installed, clients should monitor their devices to ensure functionality, the Taking Care of Your Surge Device describes how this should be done
T's & C's
• 1 x Single or Three phase device per client per insured premise
• Device to be installed by a qualified electrician
• Client liable for installation costs
• Installation must take place within 30 days or device will need to be returned to Barker Insurance office at the clients cost.