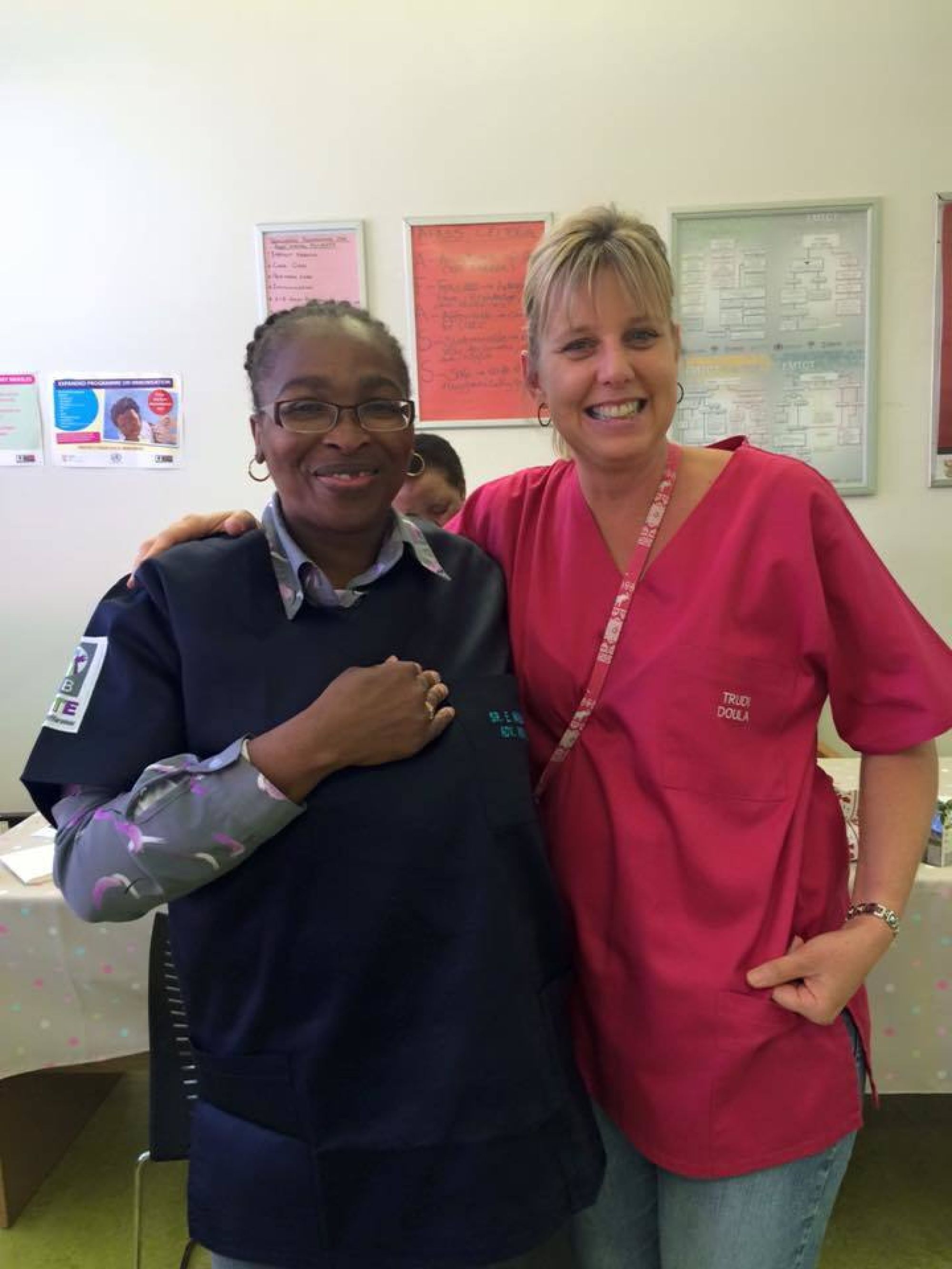 The BIB Unite committee was given an opportunity to help the hard working midwives at the Hillbrow MOU (Maternity Obstetric Unit) as part of our BIB Unite 2015 Christmas Initiative.
Trudi Peters, who is one of our valued clients and resident reflexologist at the office qualified to become a Doula this year. For those that are unfamiliar with the term, a Doula is a women who gives help, support, and advice to another woman during pregnancy, during and after the birth. Trudi then decided to generously volunteer her time at the Hillbrow MOU on a regular basis.
We asked if there was any way we could help and she gave us the great idea of purchasing new scrubs for all the midwives who work very hard to deliver healthy babies on a daily basis.
We were able to arrange a morning at the MOU to get a tour and view the facilities as well as meet all the valuable staff at the MOU. We were proud to hand over brand new scrubs sponsored by BIB which were accepted with so much pride and happiness. Each set of scrubs had the staff's name embroidered on it to make them a bit more personal and special.
Trudi Peters had this to say: "Thank you BIB for the beautiful scrubs you so generously had made for each of the midwives at Hillbrow MOU! They are going to be such a "uniting" and "uplifting" force amongst the midwives, whose tireless work so often goes unnoticed at this MOU. And the fact that they each have their names embroidered on the scrubs makes them identifiable to the patients as well – so necessary in this nameless environment, if we want to uplift the spirits of all who work there and all who go there. As a "BIB Unite" initiative, it could not have been a more appropriate gift - thank you"
A further collection was done by the BIB staff members to donate to the Mom's and babies in the Hillbrow MOU Maternity and Obstetric wards as well. The goodies ranged from baby clothes, baby products, nappies, toiletries to sanitary wear for the moms.
We thank Trudi for the opportunity and also give thanks to all the hardworking midwives at the Hillbrow MOU. Keep up the good work!
View the photos from the visit HERE