Barker Insurance BIB Unite team visited Nazareth House on the 22nd of March 2016, just in time to spread some love before the Easter weekend.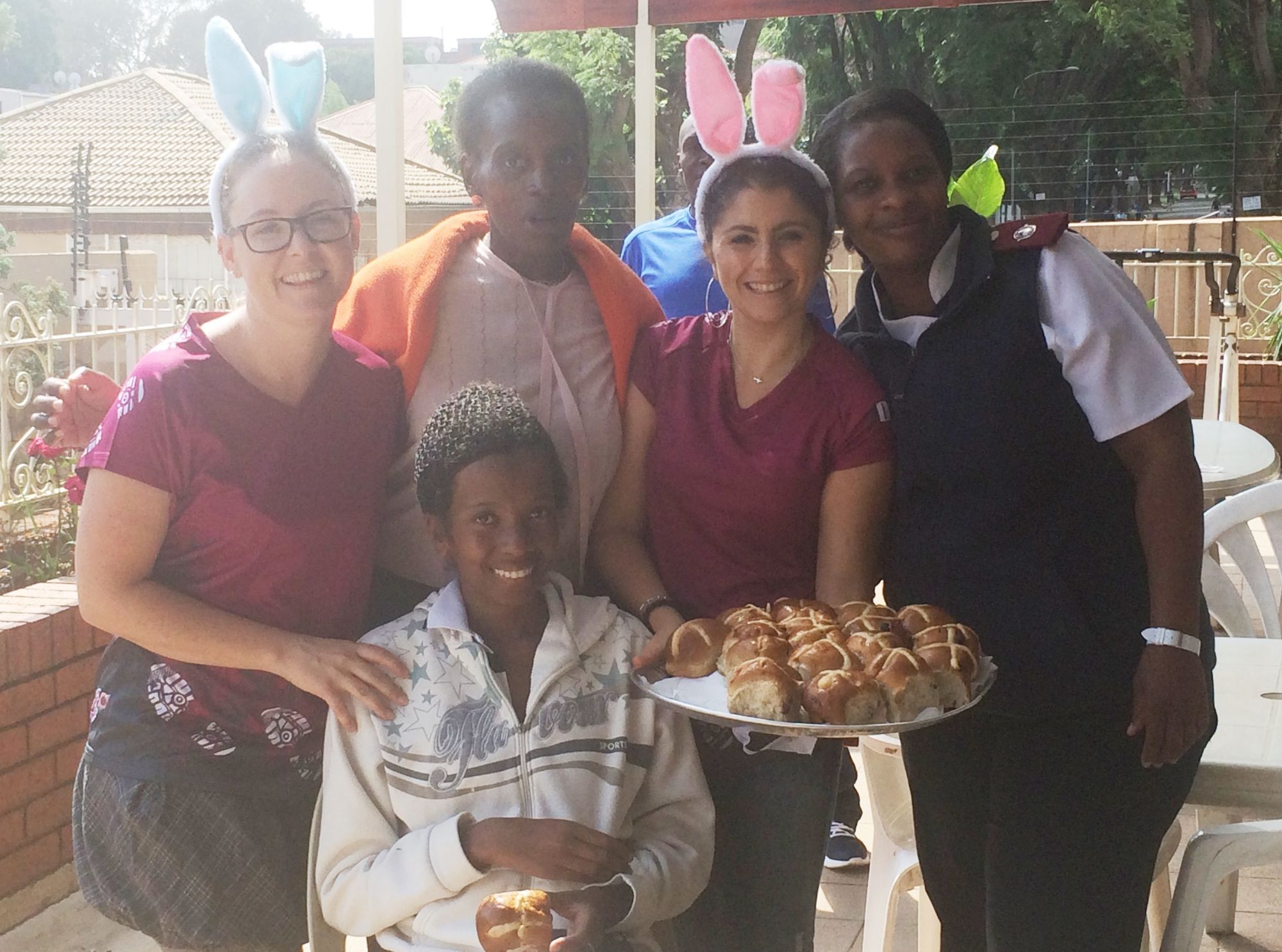 Nazareth House has become a well-known place of safety for many, including abandoned children, terminally ill and impoverished adults, and the elderly. In addition to this, the manicured grounds in Yeoville, Johannesburg, offer a base from which an active outreach programme is run. This programme offers emotional and physical support to the local poor and homeless, in the form of donated clothing, food and other items.
BIB's Easter Bunnies served the retired residents some hot cross buns with their morning tea, and chatted with them about their Easter plans. A healthy stash of marshmallow eggs were left behind, to get the residents and staff through the next few weeks. Nazareth House's children were given an Easter goodie bag, stuffed with eggs and a toy. The children were incredibly keen to get stuck into their eggs and start their Easter weekend with a yummy sugar high.
A BIB thanks to the whole BIB team for being so generous and donating so many delicious Easter eggs to change an ordinary Easter at Nazareth House into a great one. #Makingadifference
View the galley of the day HERE