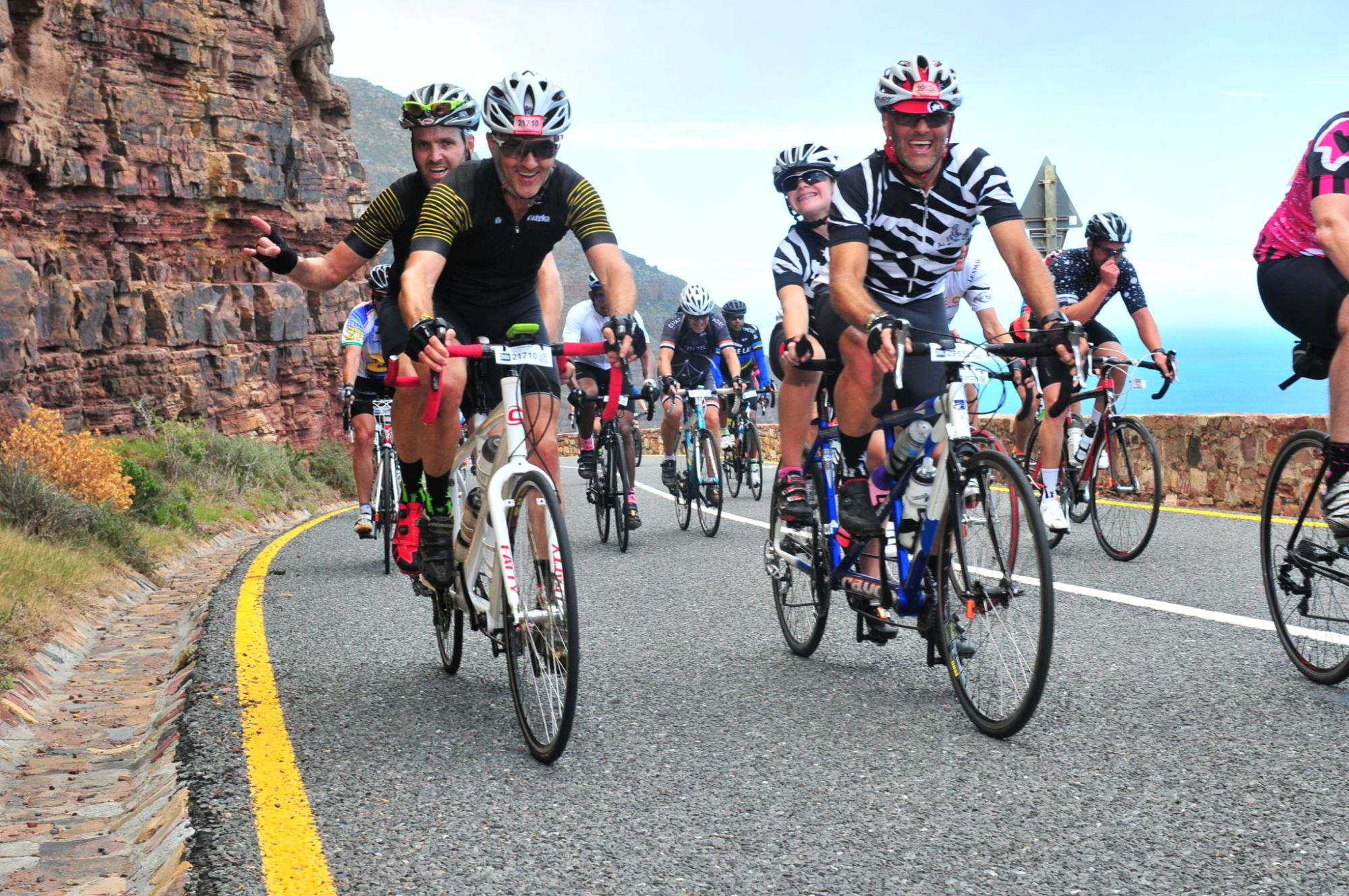 Whether you're a cyclist or not, you know about the Cape Town Cycle Tour (formerly known as the Cape Argus). This over 40-year-old epic race draws cyclists from all over the world to challenge themselves and their bikes to cycle through some of our country's most gorgeous scenery. It is not for the faint-hearted.
While some participants call themselves "amateur" cyclists there is nothing amateur about cycling over 100kms. It requires serious training and dedication and it also requires a sturdy bike to help you do it.
As you prepare for this epic cycle race, it is so important to ensure that your bike is properly insured and transported so we have a few quick reminders for you to ensure you are ready to go. As your insurer, we want to do everything we can to help you decrease risk so safety is important to us… including the safety of your possessions like your trusty bike.
Checklist:
1. Ensure your bicycle is specified for the correct replacement value on your Barker Private Clients all risk policy.
Call your personal Barker Insurance consultant directly or email support@barker.co.za to check what cover you currently have in place.
2. Check that you have also insured your bike accessories.
Is that brilliant, multi-purpose sport watch adequately insured? What about your bike accessories like your bike rack, face mask, and more?
3. Transport your bike safely to Cape Town.
In our opinion the safest way to transport your bicycle to Cape Town would be to make use of Elliott Mobility's bicycle transport offering. It is a service that will take good care of your bike and the fee includes R20 000 transit cover provided by Barker Insurance.
4. Get the tools you need to keep you hydrated and energised on the race
Cycling that distance can be taxing on your body so it is important to have water and snacks to keep you hydrated and ensure your blood sugar levels remain in a healthy range. Stop past the Barker Insurance office in Rosebank for a free Barker water bottle and buff to help you on your race.
*Elliott Mobility is a trusted moving company that has been a trusted Barker client since 1994. Barker Insurance team members and clients have made use of the Elliott Mobility bike transport offering for well over 15 years. In our opinion it is the safest, most convenient and cost effective way to get your bicycle to and from the Cape Town Cycle Tour.
Good luck with the final leg of your training. We wish you a safe and happy race on the 8th March 2020!