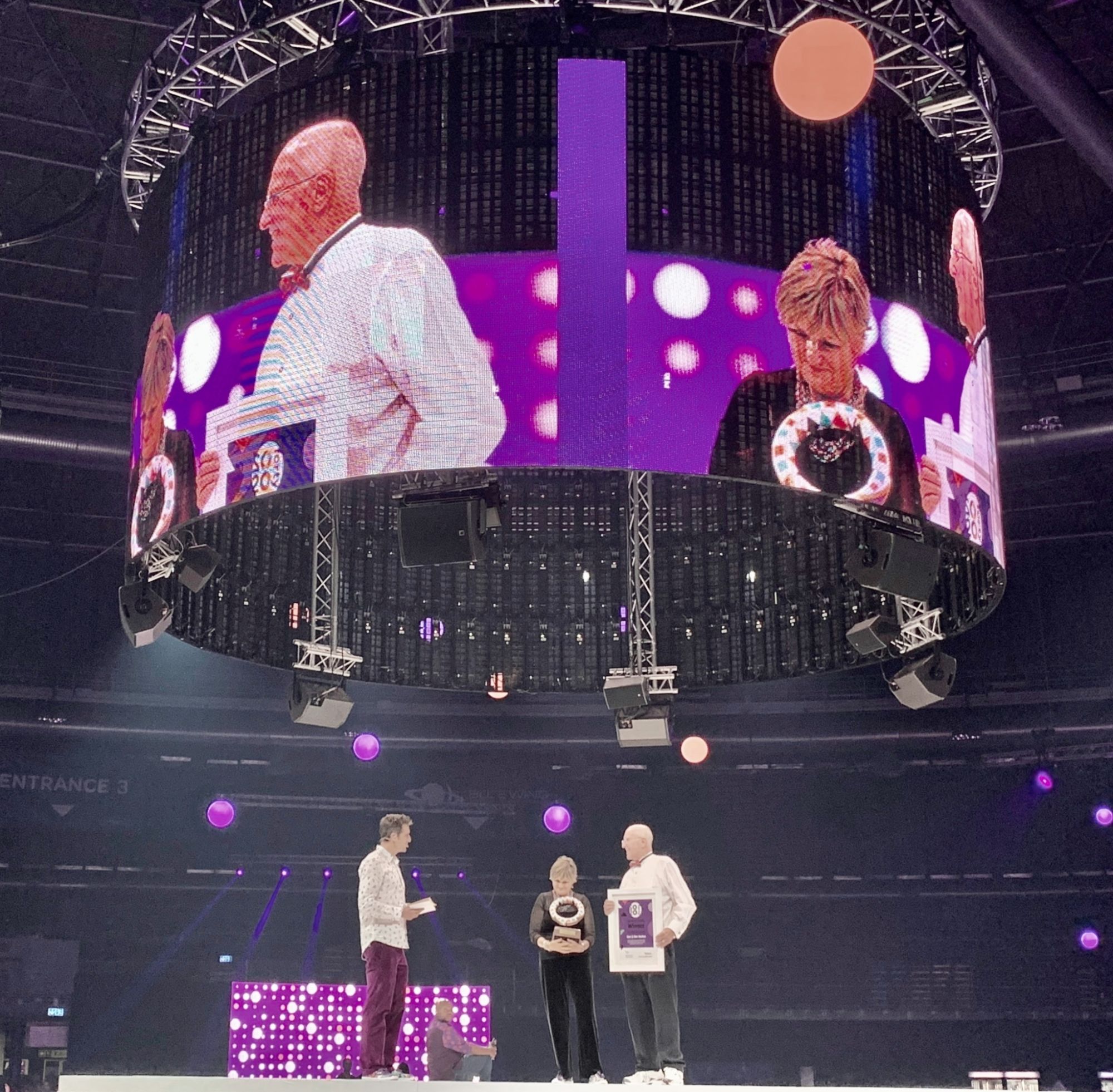 On Friday, 21 February 2020, Hollard celebrated 40 incredible years for a fun night that was testament to the success of the business and their Hollardites.
On the night, Ken and Bev Barker were honoured to receive the Hoscar 2020 Chairman's Award by Adrian Enthoven, Chairman of Hollard. This accolade is awarded to individuals who epitomise the values and ethos that Hollard has continued to practice over its 40 years of operation.
Enthoven acknowledged Barker as an exceptional contribution and a 'flagship partner' to their business for a whopping 34 years.
He continued that from the onset, Barker was resolute in providing top-tier customer experience, empowering our clients to create and secure a better future. He explained that our mission was to build quality business leads, rather than growth at any cost, thereby maintaining a loss ratio of below 50%. He further revealed our achievement of only ever receiving one ombudsman complaint in almost half a century – and divulged that this client is still with us! Enthoven went on to state that maintaining this standard of excellence is essential to becoming SA's most favoured insurer, encompassing values of humility, care, integrity, authenticity and loyalty.
In addition, he described Barker as a leader in innovation, having introduced the first ever cash back bonus incentive for no claims within 12 months. It was this very incentive that revolutionised the local insurance landscape. He further explained that industry giant, Outsurance, was inspired by this notion and conceptualised their cash back initiative based on this very premise.
Finally, Barker was acknowledged for not only safeguarding their customers, their own bottom line and team, but their partners. He congratulated Barker Insurance for its position as leader in the insurance market and for being the finest partner Hollard could ever ask for.
On behalf of Barker Insurance, we wish all Hollardites a spectacular and unforgettable 40th birthday! What a milestone!
The Barker and Hollard families joined forces way back in 1986 and, alongside our clients, have shared 34 very special and unforgettable years in partnership. We look forward to many more years of collaboration, fun and providing innovative insurance solutions for quality clients, whilst consistently striving to offer more value to you all.
It goes without saying that our success would not be possible without our loyal clients and fellow partners. We thank you for your continued support and trust in us and we assure you all another 34 years of exceptional service and collaboration going forward.